As the founder of RC Website Group, I lead a young talented website company of SEO specialists, web designers, writers, developers and programmers. With over 20 years of combined experience in the business, each one of us is committed to 100% customer satisfaction, great deals, a wide range of solutions, a vast scale of ideas and visible results. Our commitment to customers is our edge in offering you the web design, web development, SEO and a full list of other Online IT services your business requires to be successful.
RC Website Group is a small website company, based in Greater Philadelphia, doing business across the country. We have Client Managers serving Philadelphia, North Jersey, New York City, Chicago and Orlando. Our small size is an advantage, allowing us the 1 on 1 relationship each client deserves. Our low cost approach avoids hidden expenses while meeting 100% of customer expectations. We assess each client's needs, and are not afraid to turn business down — we only take on the jobs where we know we can provide the excellent service and value our customers deserve.
We ask our clients to do the homework – it is easy to see that not every website company is the same!! Compare our site to any competitor's. You'll notice that we give a face to our company; because unlike our competitors, we can! When looking at our website, it is easy to also see that our quality speaks for itself. Ask yourself – what will a website freelancer who can't even create a nice website to represent themselves provide as your finished product? The bottom line is simple: you get what you pay for.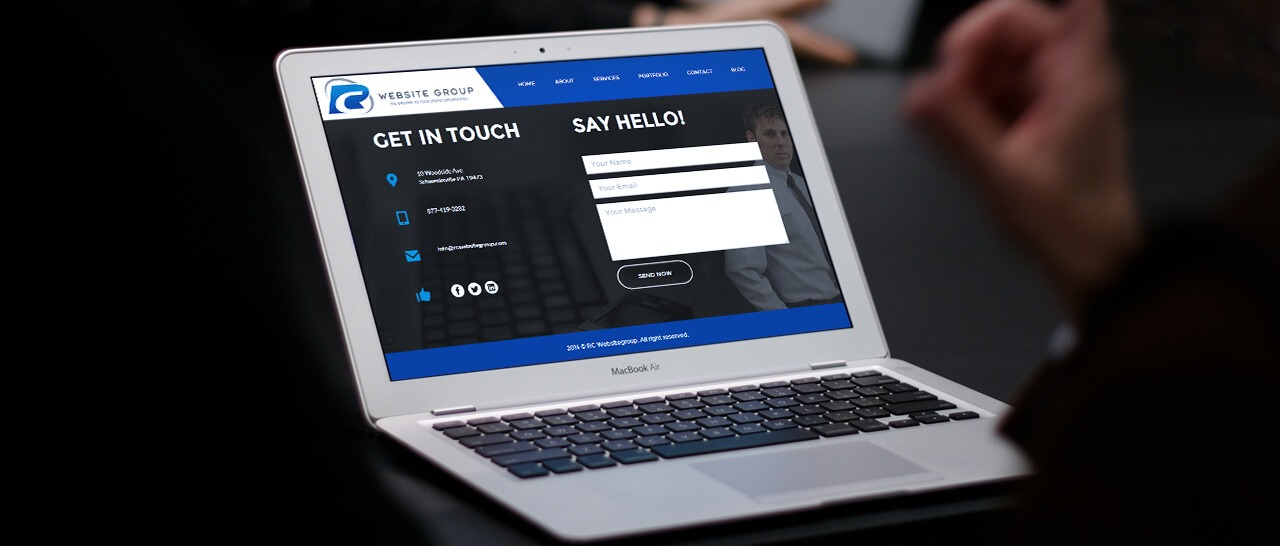 Call us to set up a free consultation! We are easy to get in touch with, our customer service always comes first. No autoattendant services the calls; we staff real folks who will provide clear, straightforward conversation about your needs.
RC Website Group – high quality production, great customer service, and competitive pricing — an RC-created website can NOT be matched by anyone.
Owners Name: Rob Camargo
Name of Company: RC Website Group
Address: 10 Woodside Avenue, Schwenksville, PA 19473, USA

Phone: 877-419-3282
FAX : 877-419-3282
Establised : 2012
http://rcwebsitegroup.com
info@rcwebsitegroup.com
http://plus.google.com/u/0/b/110778833002288637701/110778833002288637701/posts
http://www.facebook.com/RCWebsiteGroup101
http://twitter.com/RCWebGroup101
http://www.linkedin.com/pub/rob-camargo/94/935/560

Service: Web Design, Website design & devolop Company, SEO, Logo Design, Smart Phone Designs, Responsive Designs.

Hours of Operation: Monday to Friday 8 AM to 8 PM EST
Payment Accepted: (types) All Forms, including All Major Credit Cards, & Paypal.